Did you know that earrings with different designs and colors are representatives of each person's personality and uniqueness?
Pearl earrings represent elegant, classic ladies
Have you ever wondered why fashion icons of the world such as the Queen of England, Princess Diana or the famous fashion house Coco Chanel always love pearl jewelry? Because pearls have always been considered a symbol of luxury and elegance. From everyday life to solemn events, it is not difficult to see images of fashion "monuments" and delicate ladies appearing with delicate pearl accessories. Besides the classic pearl necklace chains, the earrings made of pearl material are also "expensive" accessories to help women's style add haughtiness but still elegance.
Over time and the development of fashion, the pearl earrings are also renewed with youthful designs but still retain the sophistication. Instead of the traditional basic pearls, you can try trendy teardrop or ring designs. This is also a tip for girls to wear pearl jewelry without worrying about being plus age.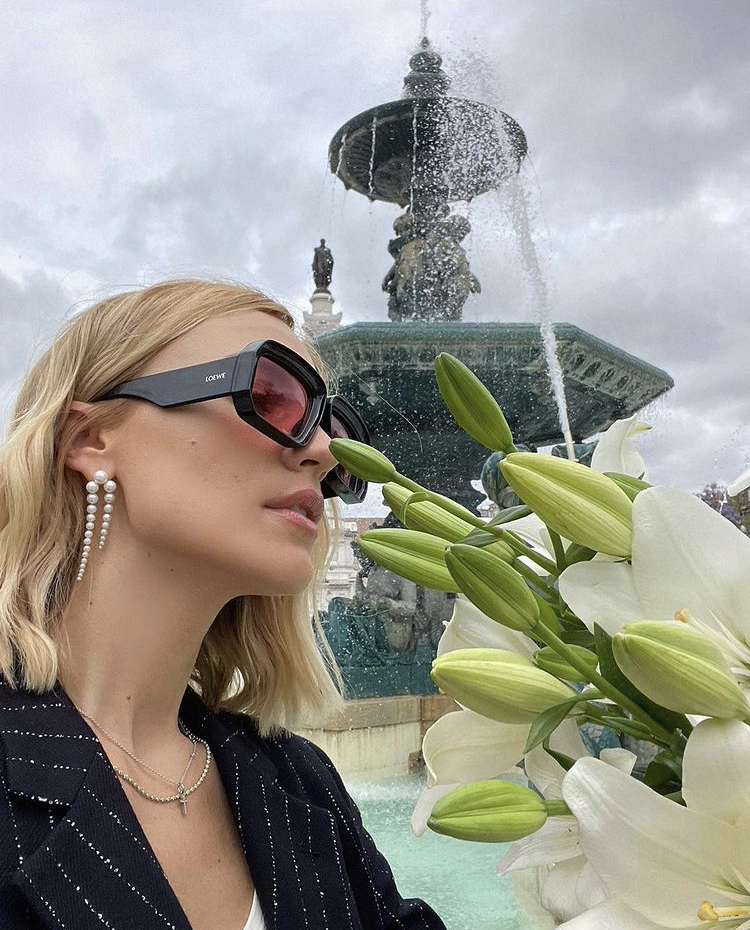 Earrings designed as round rings for the modern girl
Once the most popular accessory in the 1990s and 2000s, round earrings have once again affirmed their position in the hearts of fashionistas thanks to the periodic loop of fashion trends. It is not difficult to see the appearance of this earring design in the fashion mixes of trendy and stylish girls in recent years. With a dense frequency of appearances from everyday clothes to the catwalk, the charm of hoop earrings has not shown any signs of going out of fashion.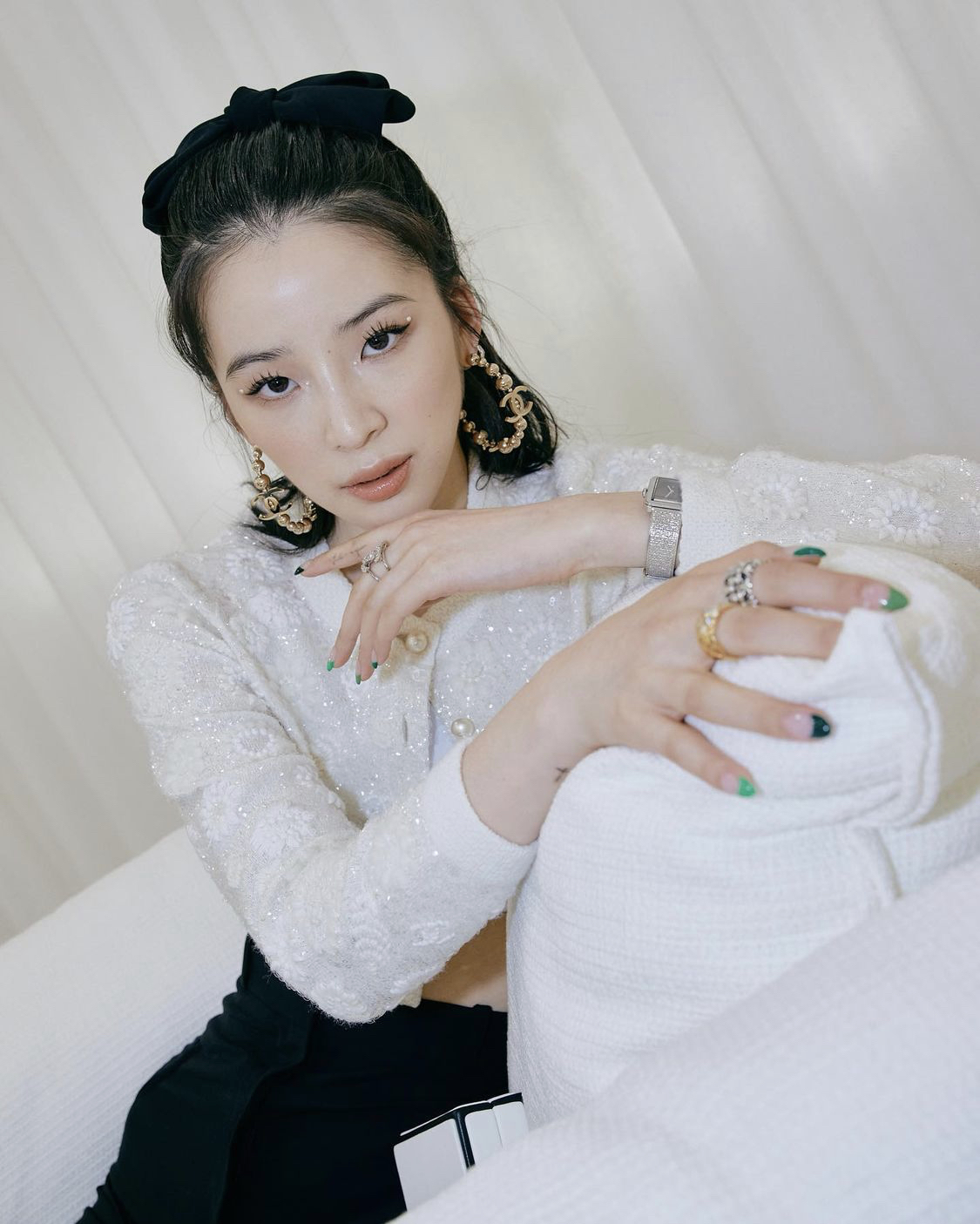 Note that with a small or round face, you should consider limiting the shape of the earrings that are oversized to avoid giving a heavy feeling. Instead, slim, medium and small eyelet designs will be the perfect choice for a more elegant face.
Long stone studded earrings show charm and sexiness
It would be a mistake if the jewelry collection of the glamorous girls did not have earrings with elaborate long designs and sparkling stones. This outstanding accessory will help attract the opponent's eyes, focus on the delicate face and flaunt the charm of the upper half of a woman's body. This earring shape will be even more effective when combined with open-shoulder or body-hugging dress designs.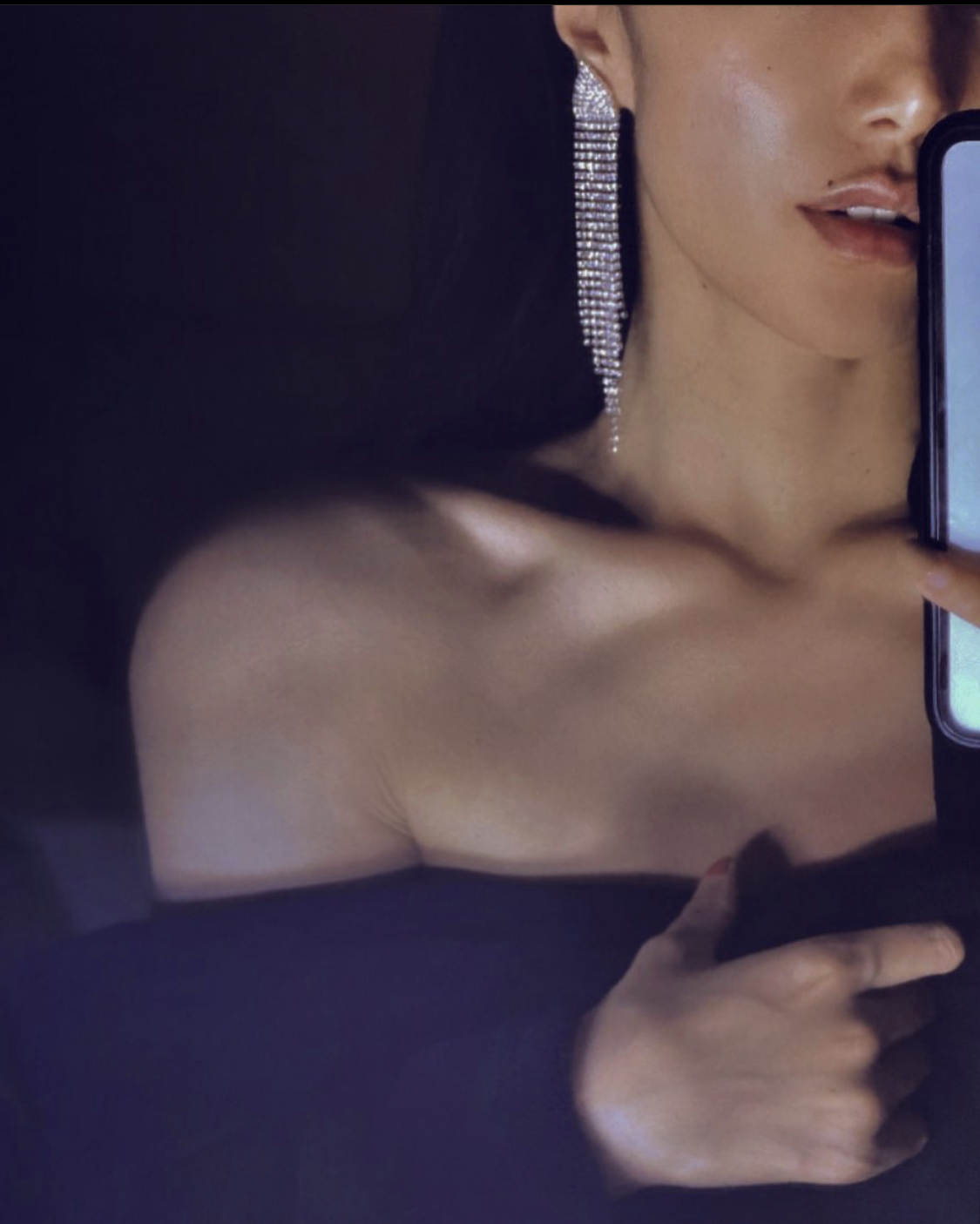 However, girls should also pay attention to refraining from using too sophisticated necklaces or dense layering when wearing long-shaped stone earrings to avoid the overall appearance of the eyes.
Chain design earrings for a strong, personality girls
With the rise of chain jewelry, earrings with this design are also accessories that are warmly welcomed by fashionistas. Girls with a certain strong style should not ignore this unique chain earrings because they will contribute to creating trendy and outstanding outfits for you.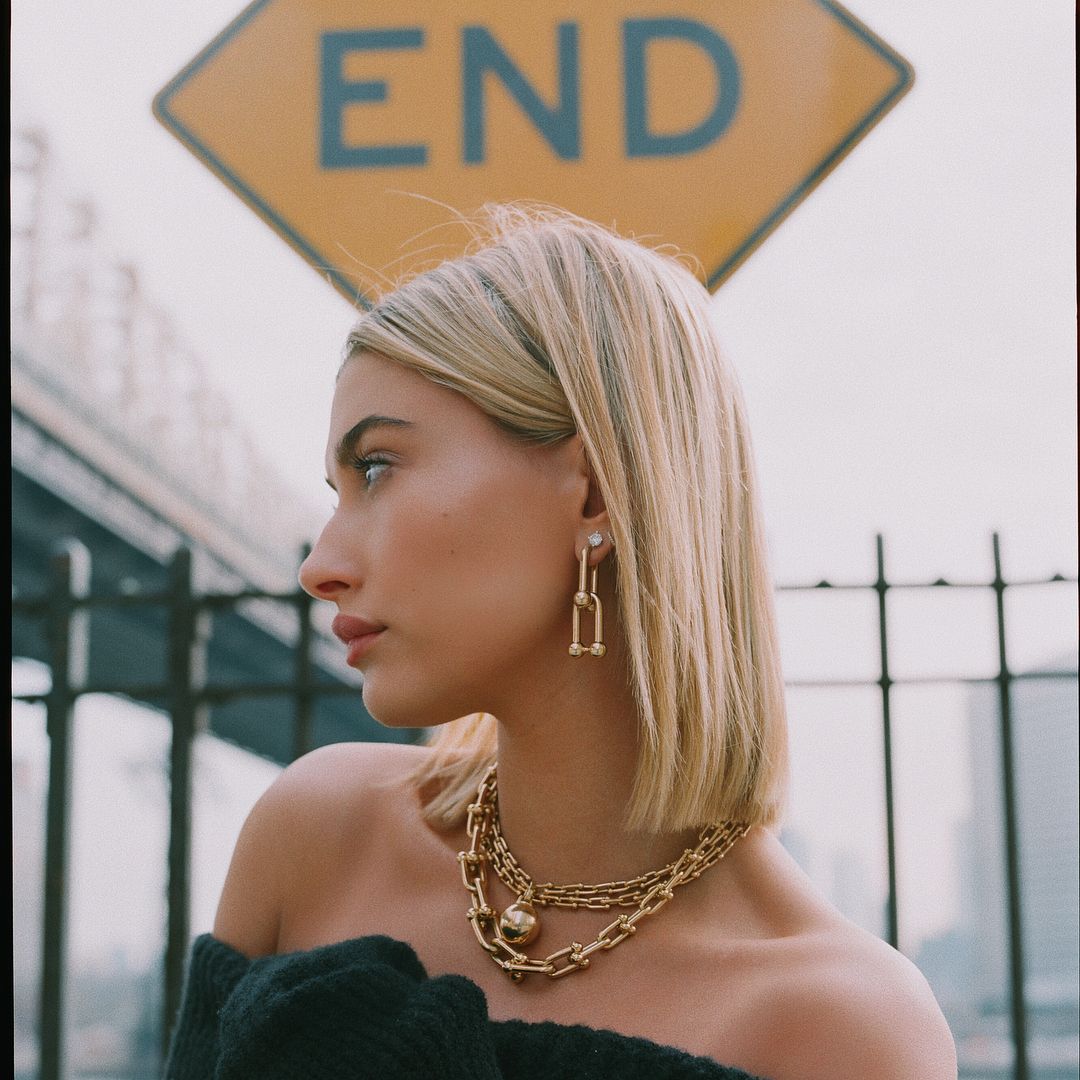 For this shape of earrings, you can choose the thickness or thinness of the link depending on your personal preference. The chain rings from arbitrary materials with gold color will be the perfect choice. To create more accents for the outfit, you can completely combine chain earrings with synchronized layer necklaces.