Bold with modern urban beauty, boyfriend blazer jackets will be a must have design in the Fall – Winter for all menswear fashion followers.
Possessing masculine cuts, boyfriend blazer jackets are always on the list of favorite designs of every girl who owns a slightly menswear-oriented fashion style. When the weather changes from Autumn to Winter, the fashionistas favor the boyfriend blazer because of its ability to keep warm and the ability to catch a sweet rhythm with the flow of fashion in the changing seasons.
Unlike the usual blazers, the boyfriend blazer "scores" in the eyes of the personality girls by its masculine and strong design lines with oversize shape, wide and standing shoulders, and a sturdy collar.
1. Mix blazer boyfriend with hoodie
One of the most favorite combinations of fashionistas is the boyfriend blazer and hoodie combo. With an oversized shape, boyfriend blazer jackets covered with stylish hoodies will be very suitable for cold days. Complete your menswear look with jeans and low-cut boots, and you're ready to hit the streets with a dynamic look.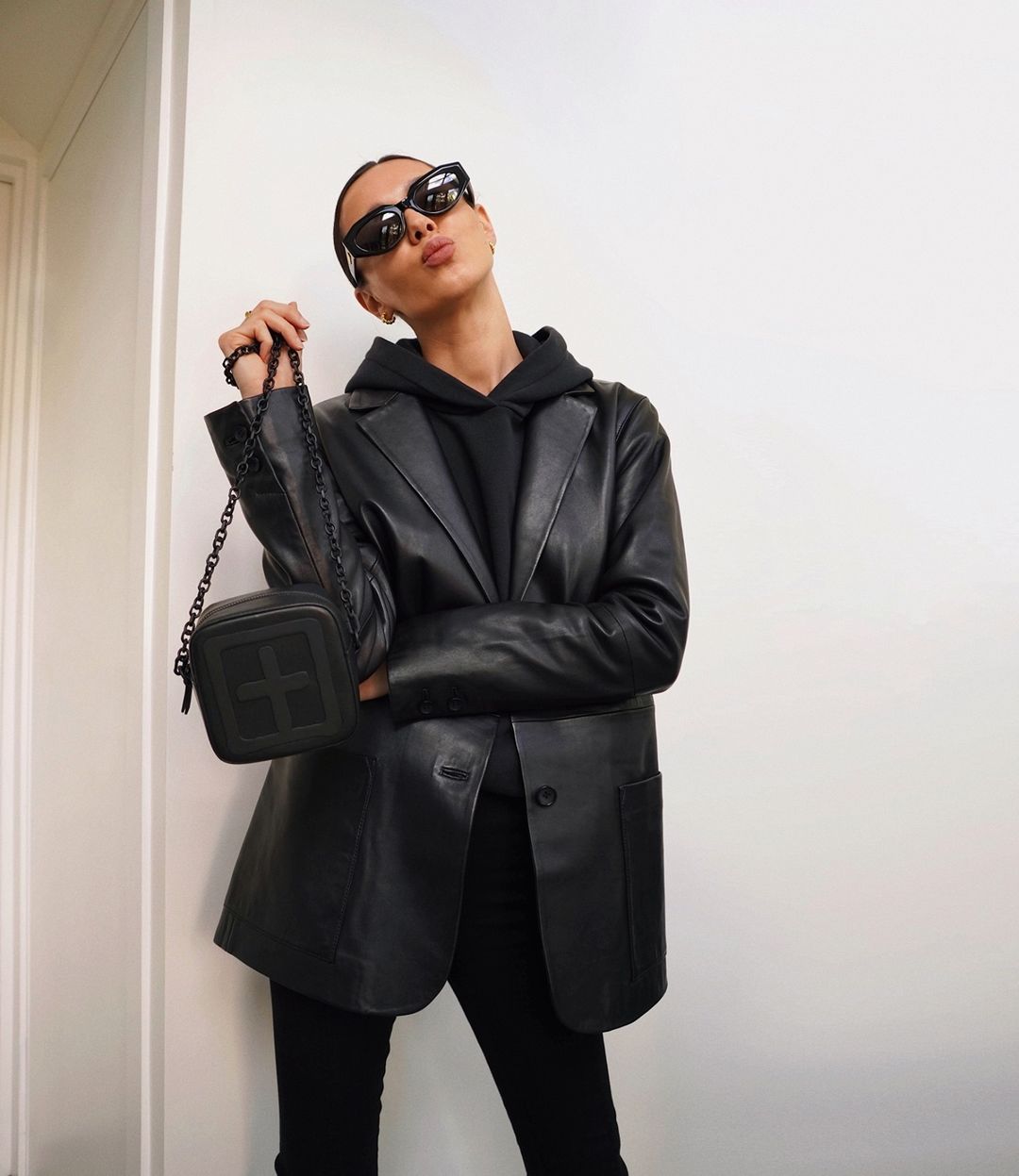 2. Mix blazer boyfriend with t-shirt
The familiar boyfriend blazer will become more interesting when you mix it with a t-shirt and jeans. The checkered blazer goes well with the minimalist plain t-shirt designs and high-waisted jeans. If you want to add a little more personality to your outfit, experiment with a textured t-shirt recipe with a plain blazer and accent it with a hat and bag.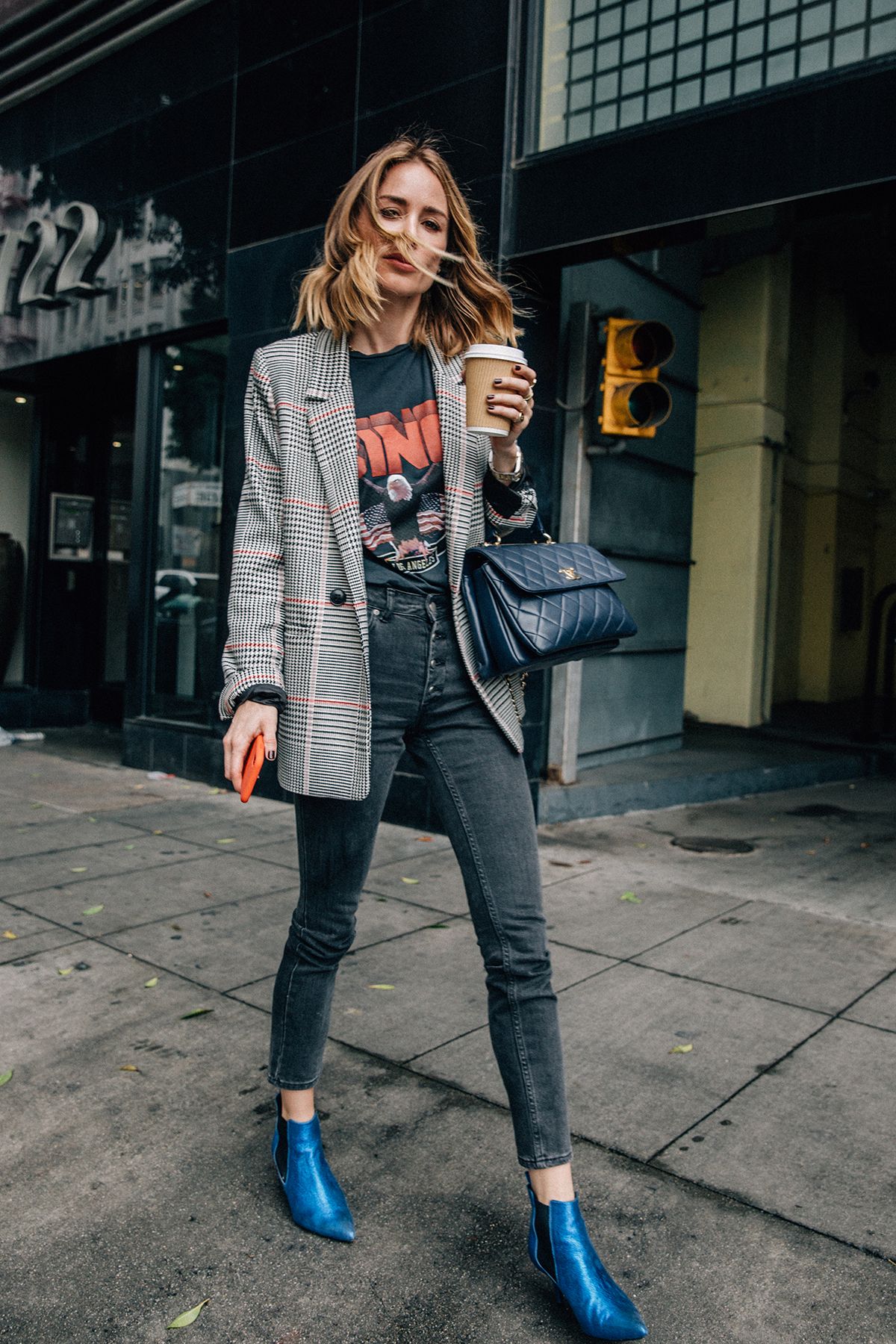 3. Blazer boyfriend outside the denim on denim outfit
Similar to the classic white-on-white formula, wearing full denim is a trend that never goes out of style. Adding interesting touches to the overall outfit with a checkered blazer and accessories, you have transformed a perfect look for the changing seasons.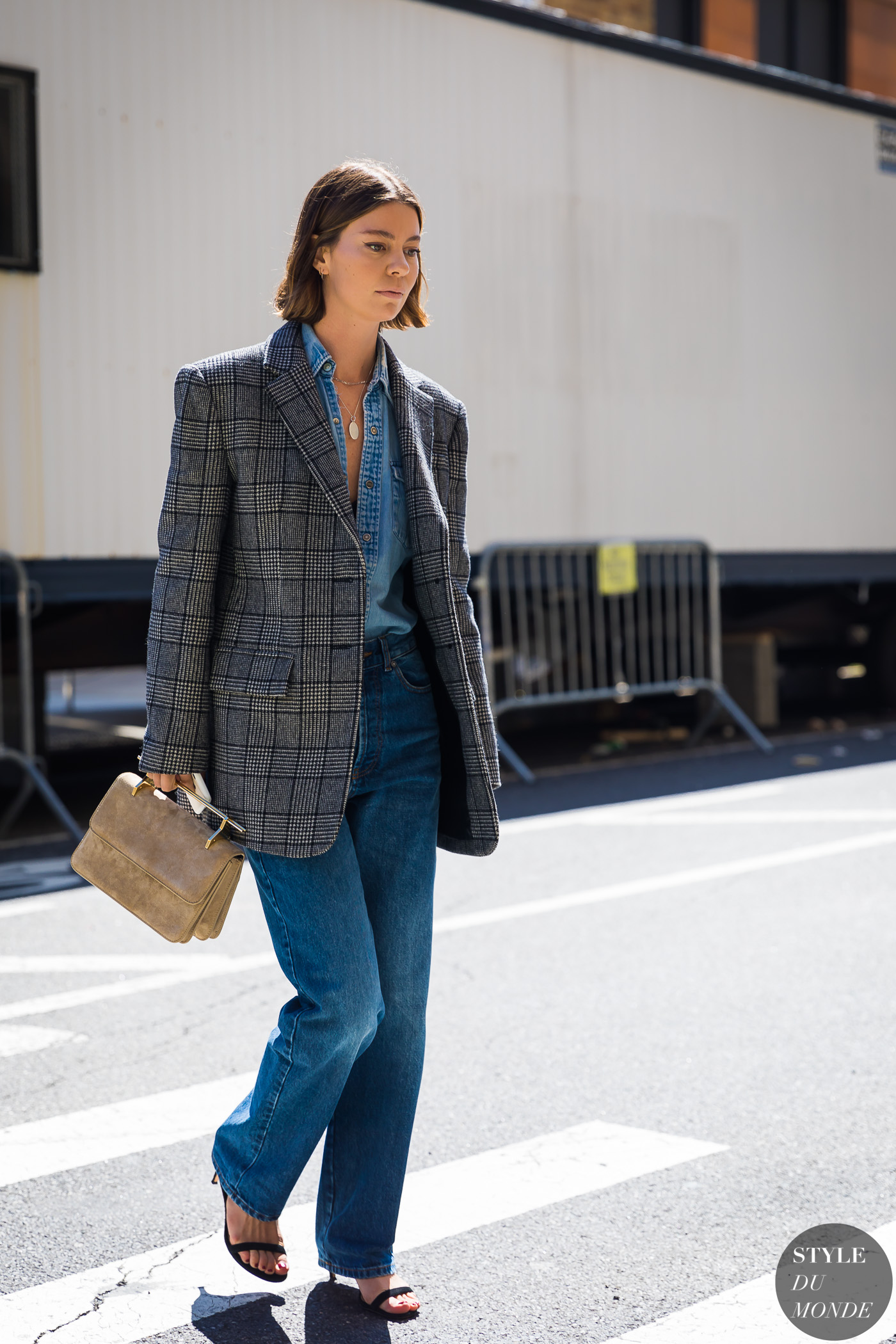 4. Classic outfit: blazer boyfriend and shirt
For a menswear-inspired look, you should wear a boyfriend blazer over a loose shirt and jeans. The outfit will be more perfect if you add accents of accessories bearing this fashion style such as large sunglasses, hand bags or metal jewelry…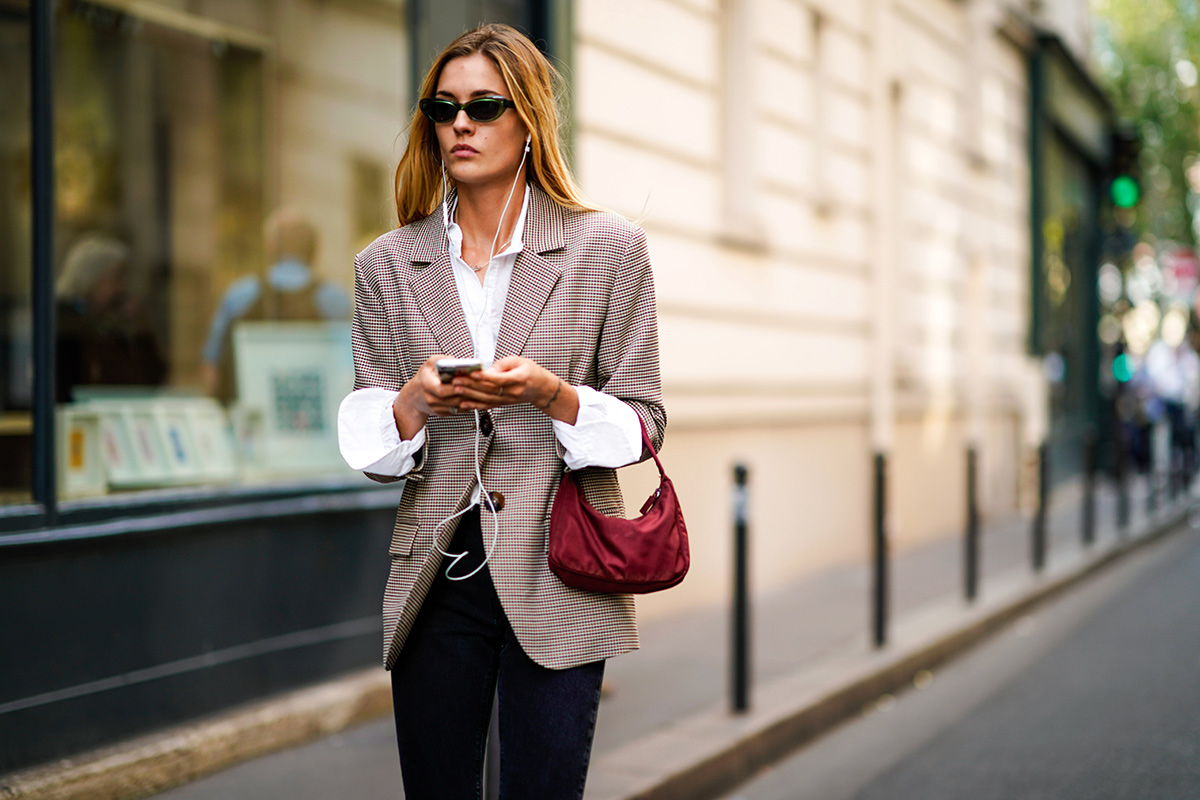 5. Blazer boyfriend mix and match with bra top for a sexy look
Don't limit your outfit choices to classic shirts or t-shirts when pursuing a menswear style. Instead, ladies can completely transform this fashion style in a more seductive direction with bra-tops. Both strong and sexy, the formula of combining a boyfriend blazer jacket with a bra-top will be the perfect addition for girls who like the new.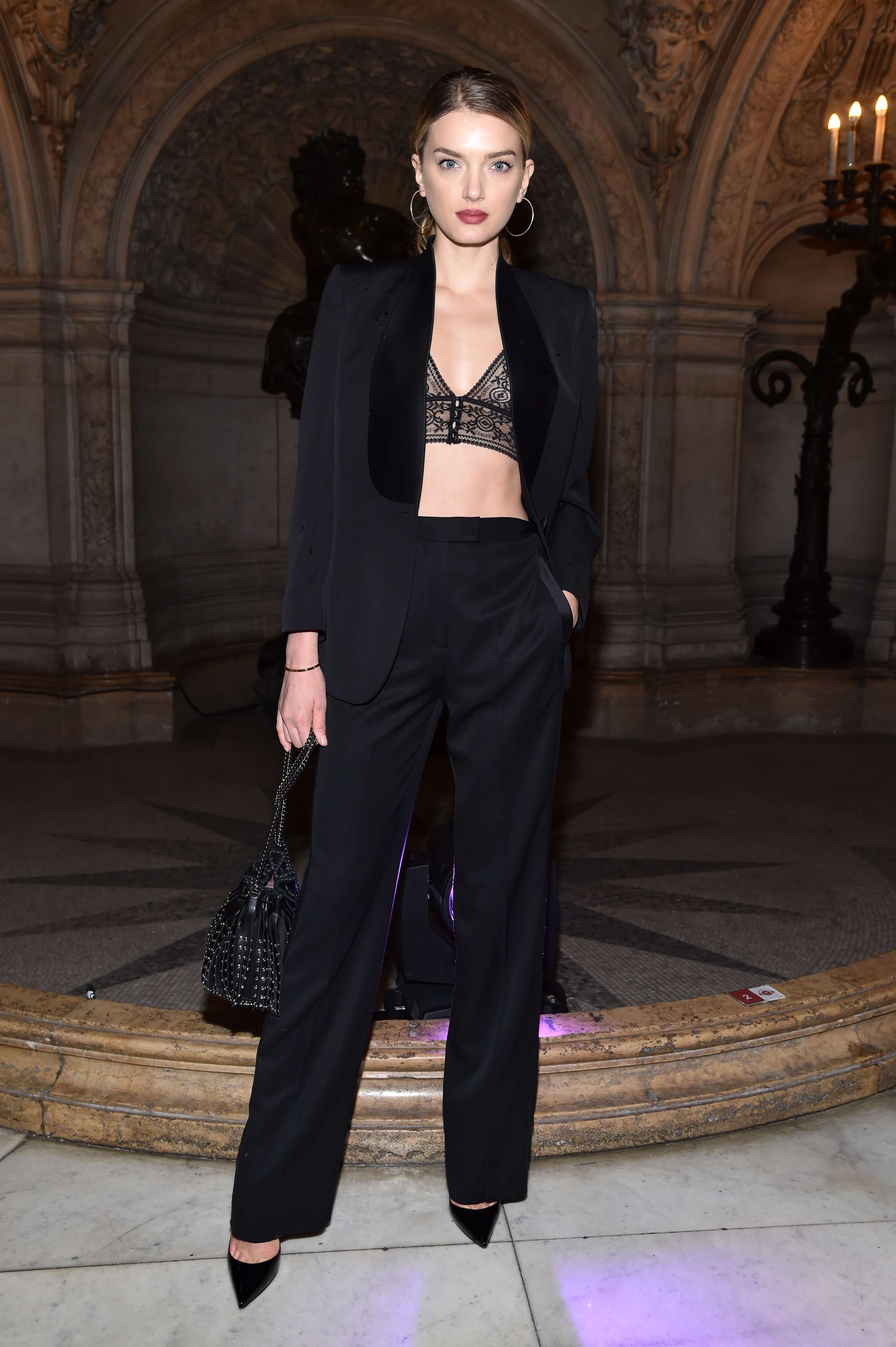 6. Mix and match blazer boyfriend and turtleneck
Turtlenecks are always one of the designs born for the Fall – Winter. From warm sweaters to knits or cashmere, you can transform with classic blazer and turtleneck recipes for everyday wear. Don't forget to complete your menswear style with loafers, boots or heels.