To become more prominent in this design, refer to the suggestions of mix & match little black dress below.
Little Black Dress is considered a must-have item in every lady's wardrobe because it is a symbol of fashion, elegance and charm. In October 1920, Coco Chanel shook the fashion world when she launched the legendary "little black dress" design, Little Black Dress. At that time, the fashion world decided that the dress would become popular with all women who admire elegant beauty. And yes, the LBD black dress with streamlined cuts quickly entered the world's fashion dictionary. Coco has affirmed her concept of sustainable fashion and made a bold innovation for contemporary women through the classic, simple but elegant Little Black Dress design.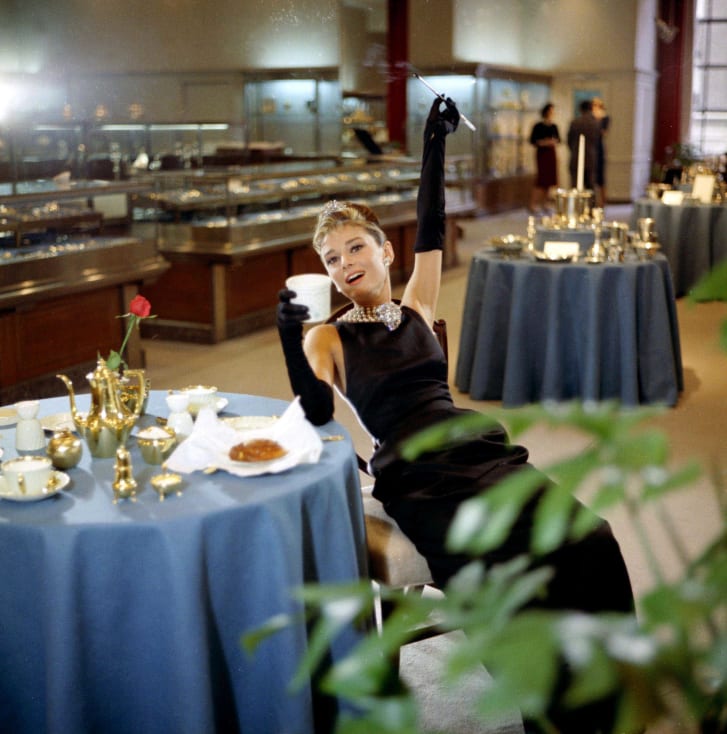 In 1967, this "little black dress" made a big splash when it was worn by actress Audrey Hepburn in the movie 'Breakfast at Tiffany's'. The design by Hubert de Givenchy contributed to bringing this outfit to the top of fashion classics.
The little black dress are always a familiar fashion item for every girl because of their simplicity but still trendy. However, do you know how to attract all eyes with these designs?
Little black dress wearing with an oversized blazer
The blazer jacket seems to be familiar with the office or menswear style. With a sturdy design and wide form, the blazer feels mature but still dynamic. When you combine office-style oversized blazers with a glamorous little black dress, these two contrasting styles complement each other, making your outfit more personal and trendy.
Matching little black dress outside of the printed shirt
Try pairing a little black dress with patterned long-sleeves. This mix & match will make your outfit more attractive by eye-catching patterns that will stand out even more when worn with simple black dresses. Not only that, this way of wearing also helps you to wear beautiful two-piece dresses but still hide the shortcomings of the arms that are not slim.
Highlight the little black dress with colorful handbag
A handbag with a simple yet versatile design will be an indispensable highlight when wearing little black dresses. No need to buy expensive handbags, sought after from the world's runways because the best choice is still the bags that match your personal style.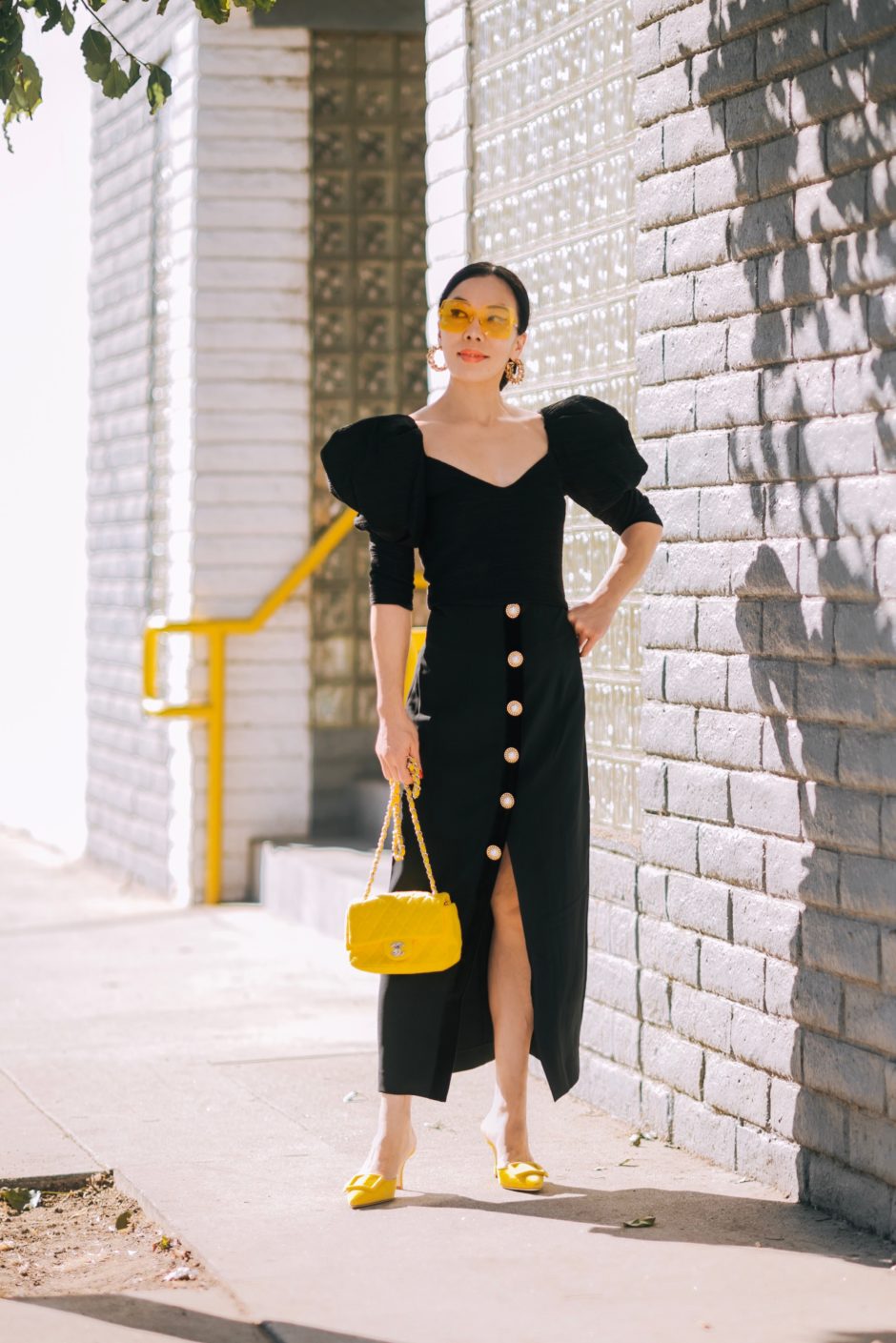 Choose a cool shoe instead of high heels with little black dress
One of the plus points of little black dress is that you can perfectly match them with any type of shoe. No matter what shoes you combine little black dress with, you will always attract all eyes. However, instead of the familiar image of sexy muses with thin, delicate high heels that are so familiar, try to refresh your style by combining the design of LBD black dress with other styles of shoes: shoes boots, sandals, sneakers,…
Using accessories and jewelry as highlight for little black dress outfit
A little black dress fits your body will complete up to 80% of your glamorous and trendy look. However, do not forget to incorporate more compact and delicate jewelry accessories to enhance the outfit.
If you are a girl with a gentle personality, passionate about the fashion sense of Paris ladies, combine your black dress with thin necklaces with decorative buckles or gold copper earrings.