You can find many chubby girl outfit ideas for coordinating outfits and get inspired to dress up in a variety of styles through the following suggestions.
Fashion has no limits on age or body shape. When you know your body shape, you have the first key to perfecting your style. Then, what you need to do is choose the outfit and how to coordinate it so that you are most comfortable and confident. The following article will suggest to girls with a full body some tips to dress beautifully and respect your figure. From there, you will be inspired to make every day an exciting journey of self-discovery.
Chubby girl outfit ideas no 1: don't be afraid to wear bright colors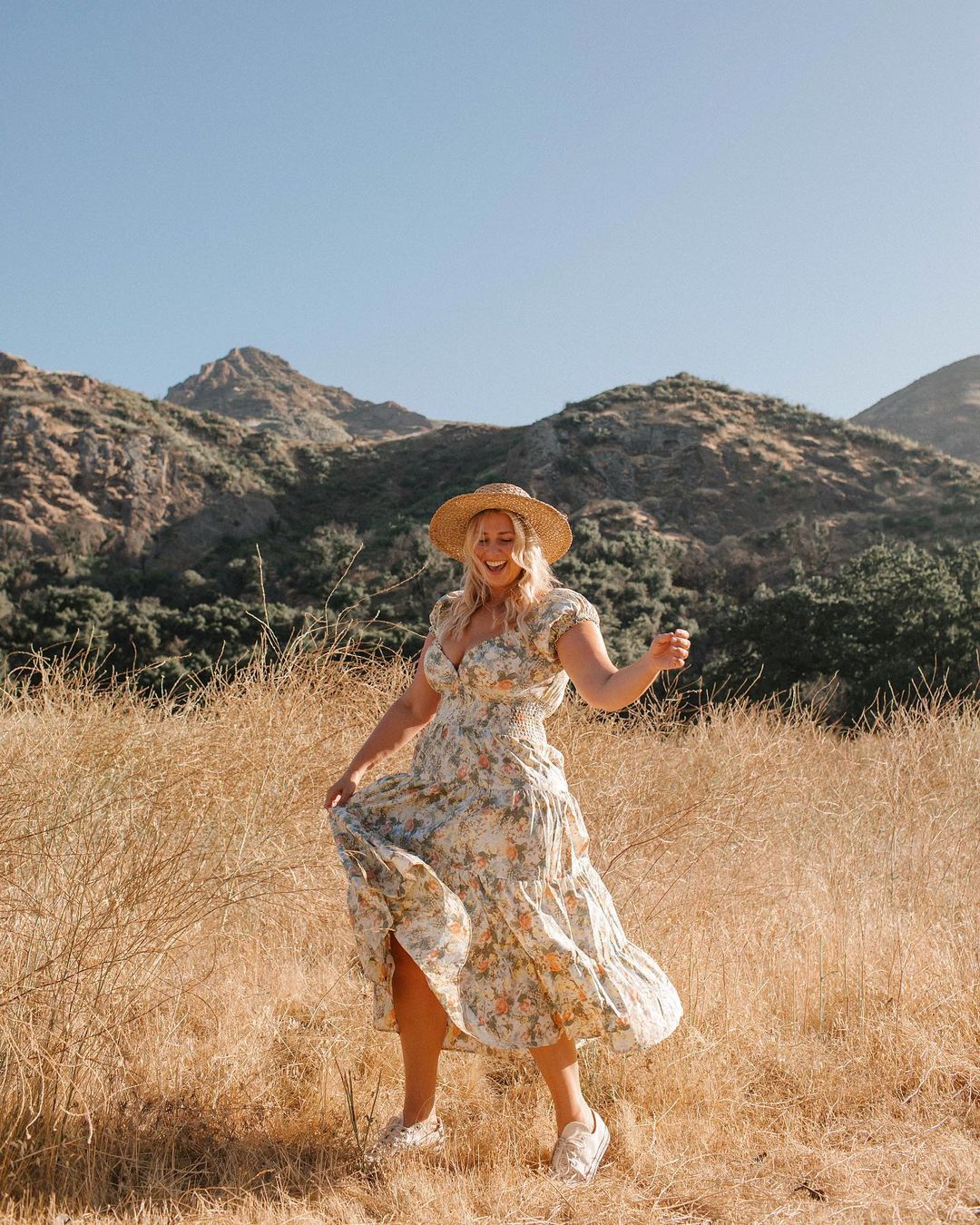 Bright-colored clothing is often said to highlight body flaws. However, your wardrobe should not only revolve around a deep color palette such as black, navy blue, dark brown… Girls with oversized bodies can still confidently wear bright colors through choosing the right style. well suited. You can start with light tones of neutrals like milky white, beige, then pastel tones like pastel pink, light blue… Some options for you include high-waisted pants, or tops have ruffled at the waist.
Choose a loose-fitting dress is the best chubby girl outfit ideas
Smooth dresses with a moderate waistline, embellished with a few details such as drawstrings and slits are suggestions worth considering than bodycon dresses. Material is very important when you choose to buy this dress. You should avoid fabrics with glossy or hard surfaces like sequins, leather. Cotton, linen and silk are comfortable and help your figure look more proportionate. If you don't feel confident wearing a two-piece skirt, you can choose a jacket that matches or has a contrasting color to create accents. Don't forget to combine accessories such as jewelry, bags, glasses…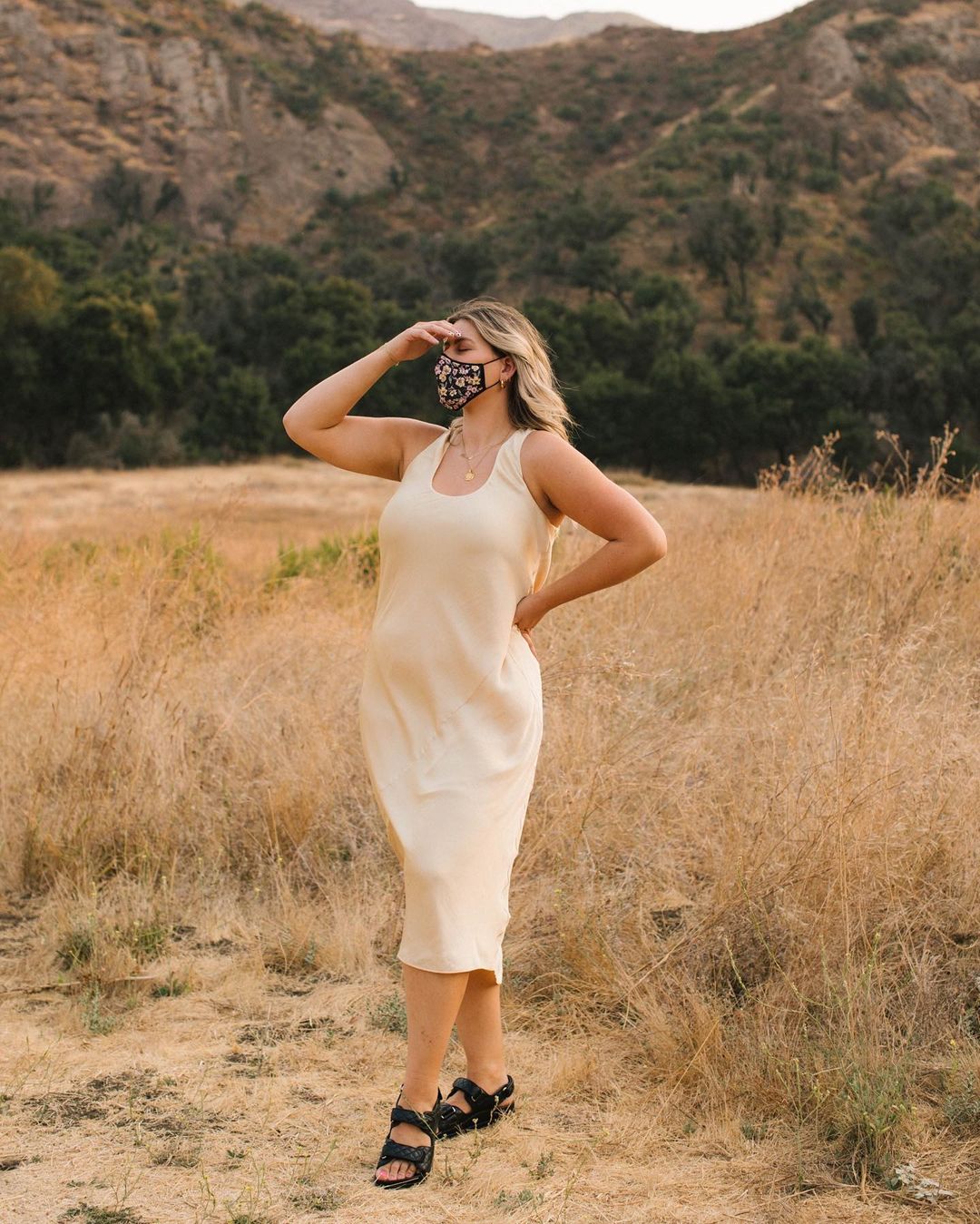 A chubby girl should have straight leg jeans jean
One of the misconceptions when choosing clothes for plump girls is that the clothes are too loose or too tight. When choosing pants, you should avoid creating a difference between your thigh and shin measurements because it will create an overall imbalance. The "great trick" to dress well you should update is to make friends with well-fitted straight leg pants. These pants not only create a feeling of being tall and slim, but also create a feeling of spaciousness and comfort.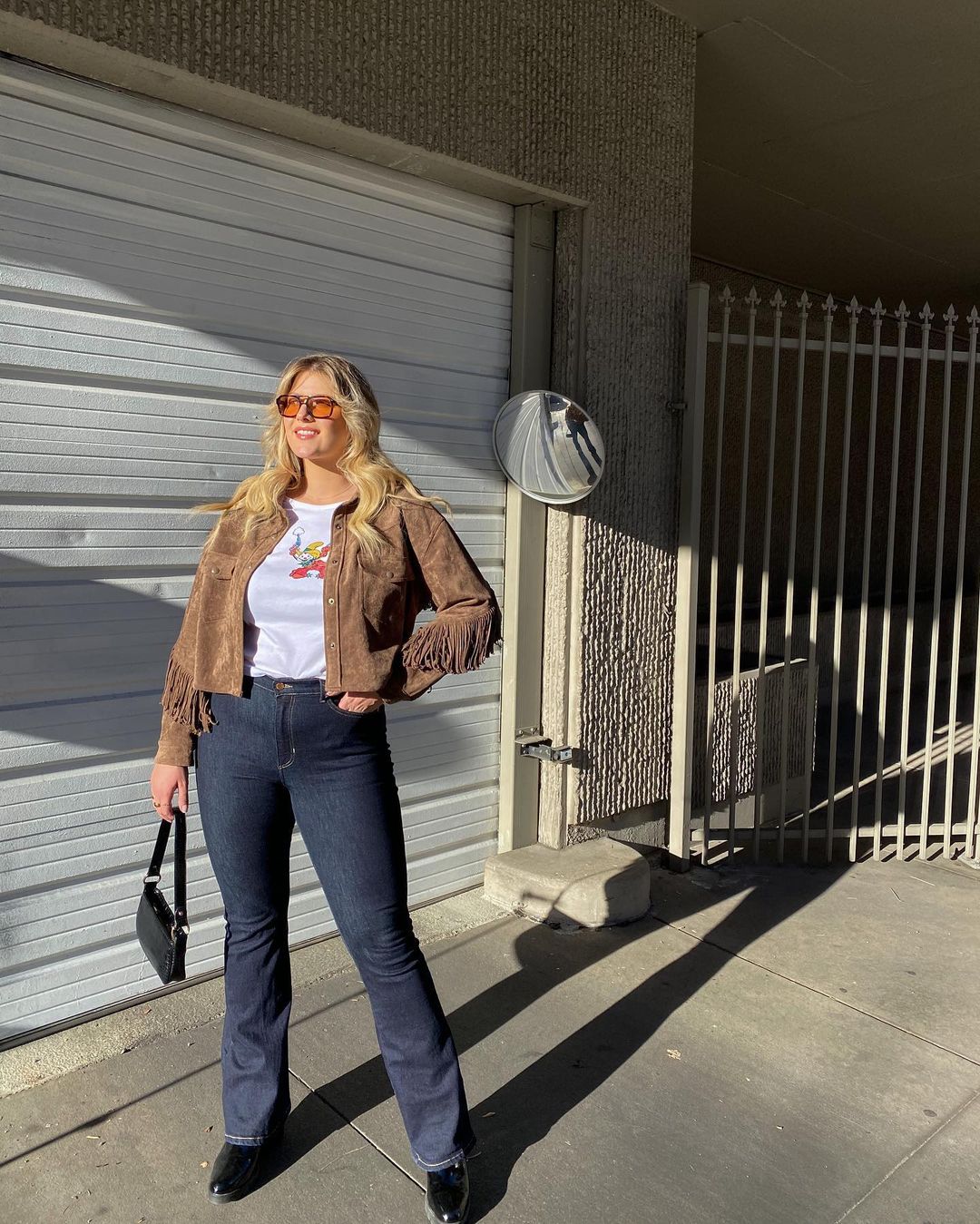 Girls with a full body should try the athleisure style
Emphasizing comfort, convenience, and at the same time exalting the wearer's confident attitude about a healthy and vibrant body, the athleisure fashion style is suitable for every girl who loves to dress well. Chubby girls can keep up with this trend with some basic outfit suggestions below. The basic items that should be applied in this style are short-sleeved T-shirts, jogger pants, hoodies, short sweaters…
For a chubby girl, blazer is a treasure item
Owning a blazer suitable for your body shape, you will easily complete the overall look, elegant when going to work and equally disruptive when attending a party. You should choose a blazer that is wide and has a length past the butt. Easy to coordinate and suitable for many images, are basic colors such as black, white, brown, beige.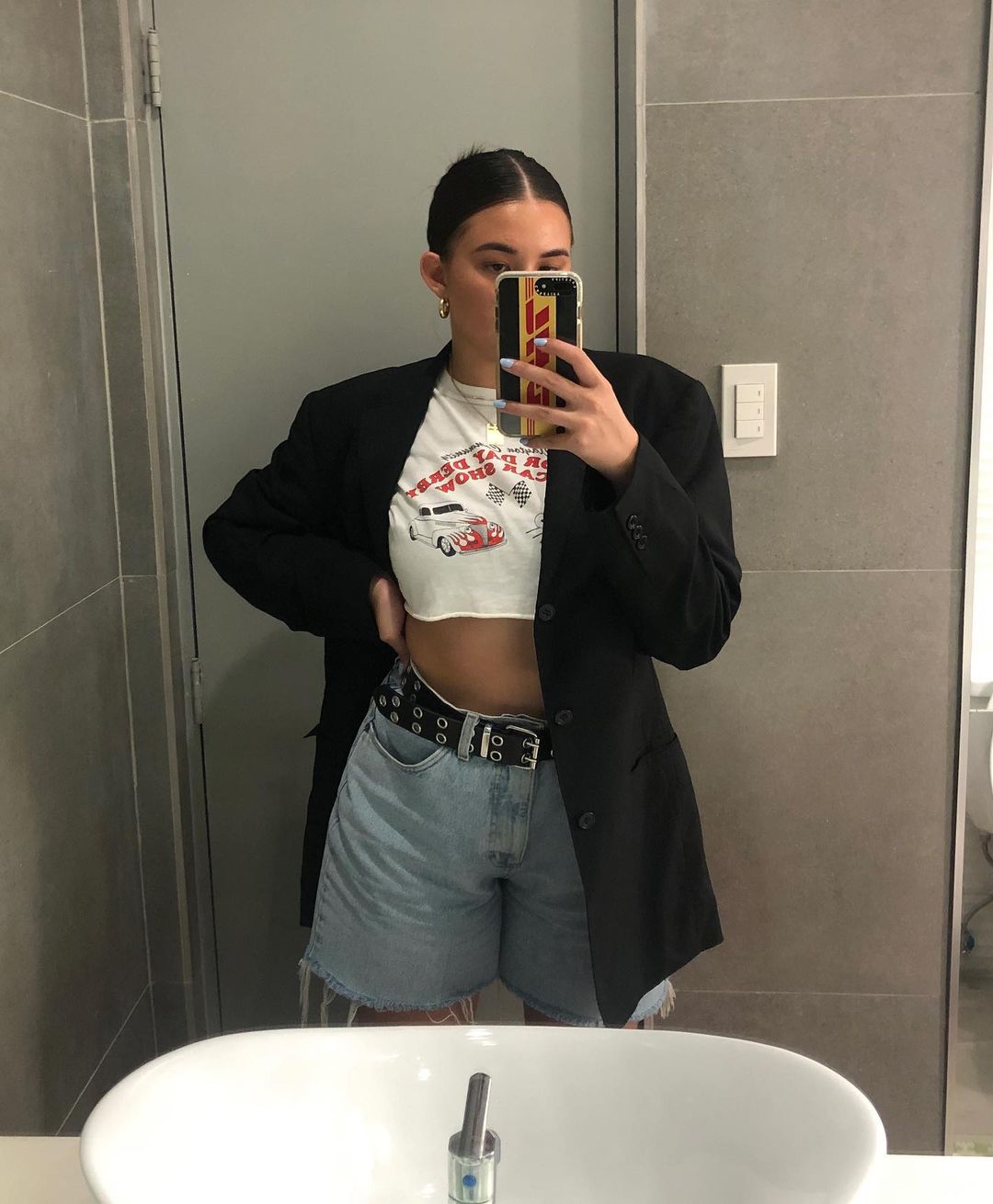 To buy a blazer that fits, you should look at the shoulder length and sleeve length. If they don't hit the shoulders, are short or tight on the arms, then that's the blazer made just for you. In addition, you can also apply new combinations such as choosing to mix t-shirts with biker shorts instead of trousers and shirts.