The following 5 dressing tips will help you "conquer" the many green shades for your outfit in style and fashion.
Green is always a color that brings a new source of positive energy, helping to soothe the soul. This also explains the frequent appearance of this color on fashion catwalks recently.
Highlight the outfit with eye-catching green color
To wear green is trendy and innovative is not as difficult as you think. Try pairing striking blue accessories with neutral tones like beige, white or black. Accessories such as bags, high heels with vibrant, cool green colors are the highlight to make the overall look more impressive and attractive. If you are a girl who pursues the Minimalist style, this is an effective way to 'get out of your comfort zone' and catch up with this year's fashion trends.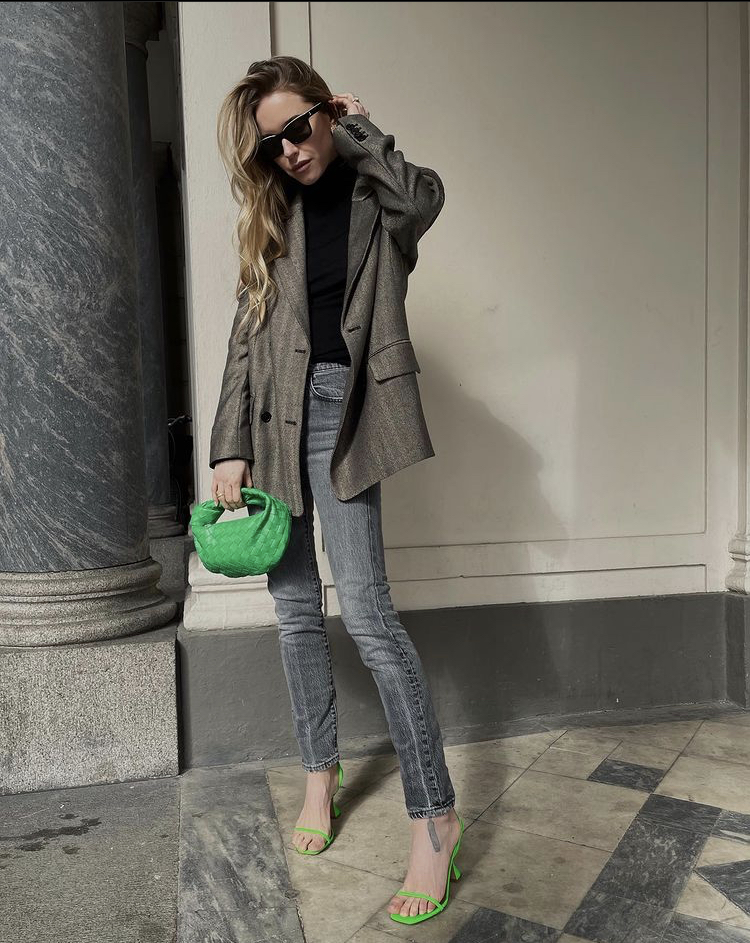 Impressed by the green monochrome style
If you want to be the center of attention, the monochrome style is an interesting choice. Monochrome is a way of combining clothes and accessories using different shades of the same color scheme. The monochrome outfit combination shows the delicate and sensitive creativity of the wearer. Usually white-on-white or black-on-black combinations will be a familiar choice for fashionistas. However, try to make this color game more interesting when choosing vibrant, youthful green.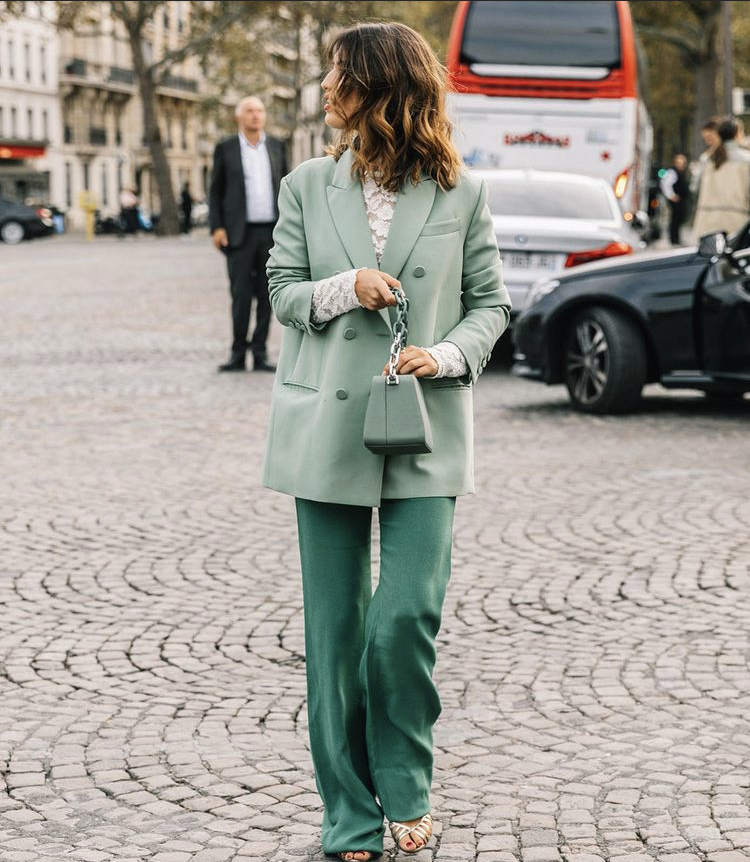 When wearing green, pay attention to the material
Costume materials play an important role in creating visual effects for people wearing them. To create diverse visual effects and new emotional levels with green, the wearer can choose from different unique fabrics. Whether soft (velvet, silk,…) or sturdy (jeans, khaki,…) can also contribute to the overall look, becoming both fancy and personal but still elegant.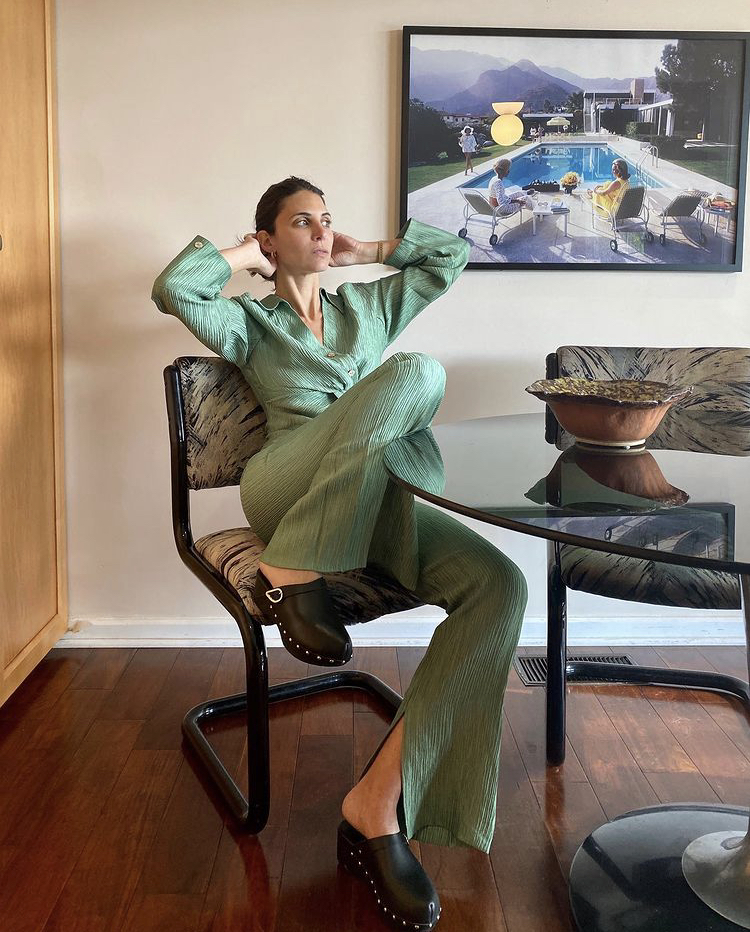 Use green textures to create interesting highlight for the outfit
Eye-catching motifs are the "spices" to help the outfit become more youthful and outstanding. The pleated blue dress with black and white flower motifs chosen by Meghan Markle helped her become more charming and beautiful. To make the outfit more elegant in public, Meghan teamed this eye-catching dress with a basic black blazer, high heels and a "tongue" bag. This arrangement helps the overall outfit to be more harmonious, elegant and discreet.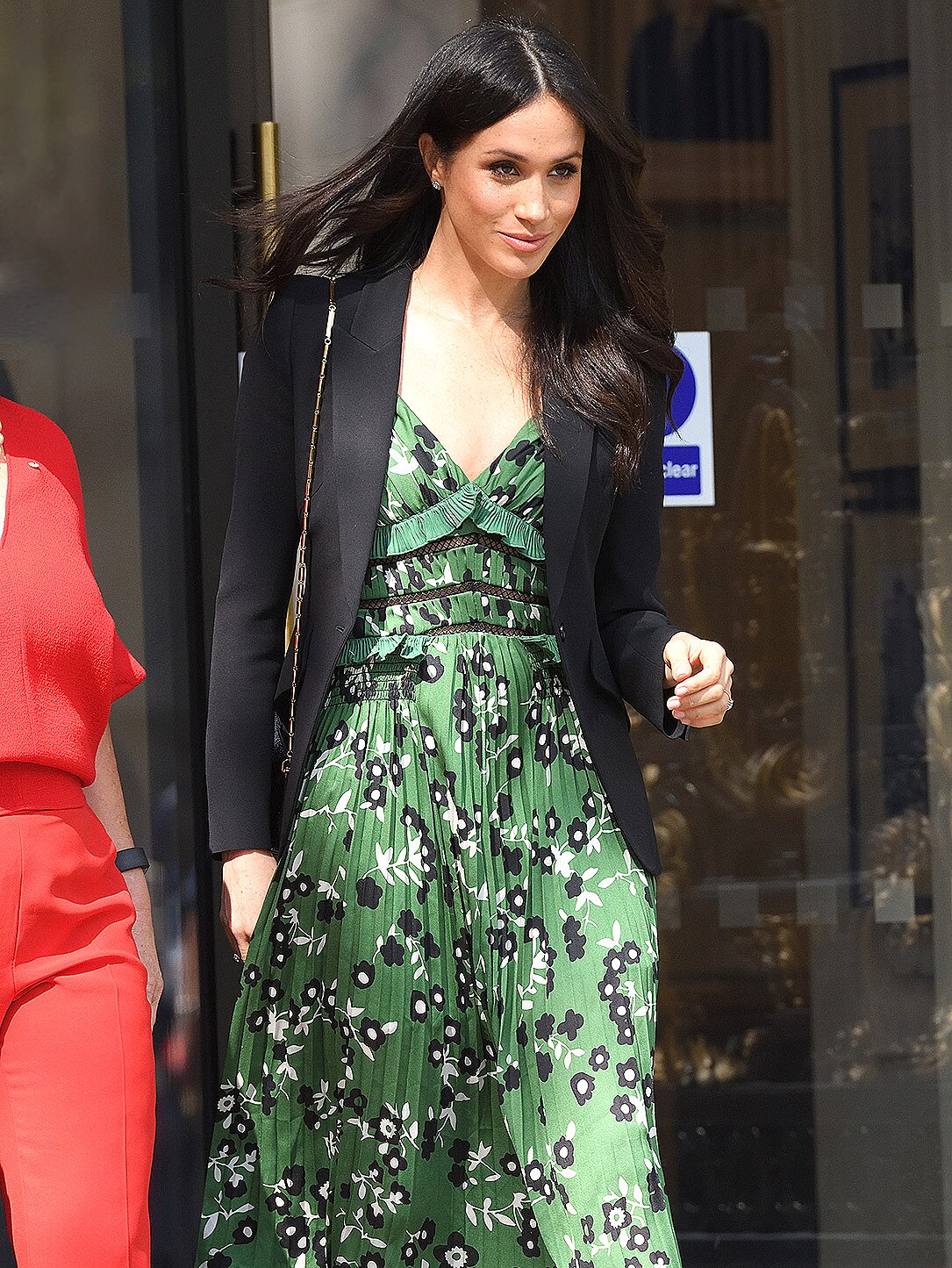 Green accessories can make a big impact on your outfit
Accessories are always an interesting highlight in an outfit to help you unleash your personality. From the ring to the green eyeglass accessory, all will bring your summer "fashion symphony" to life.